Seven gold stars in a row!
Posted: 23/04/2018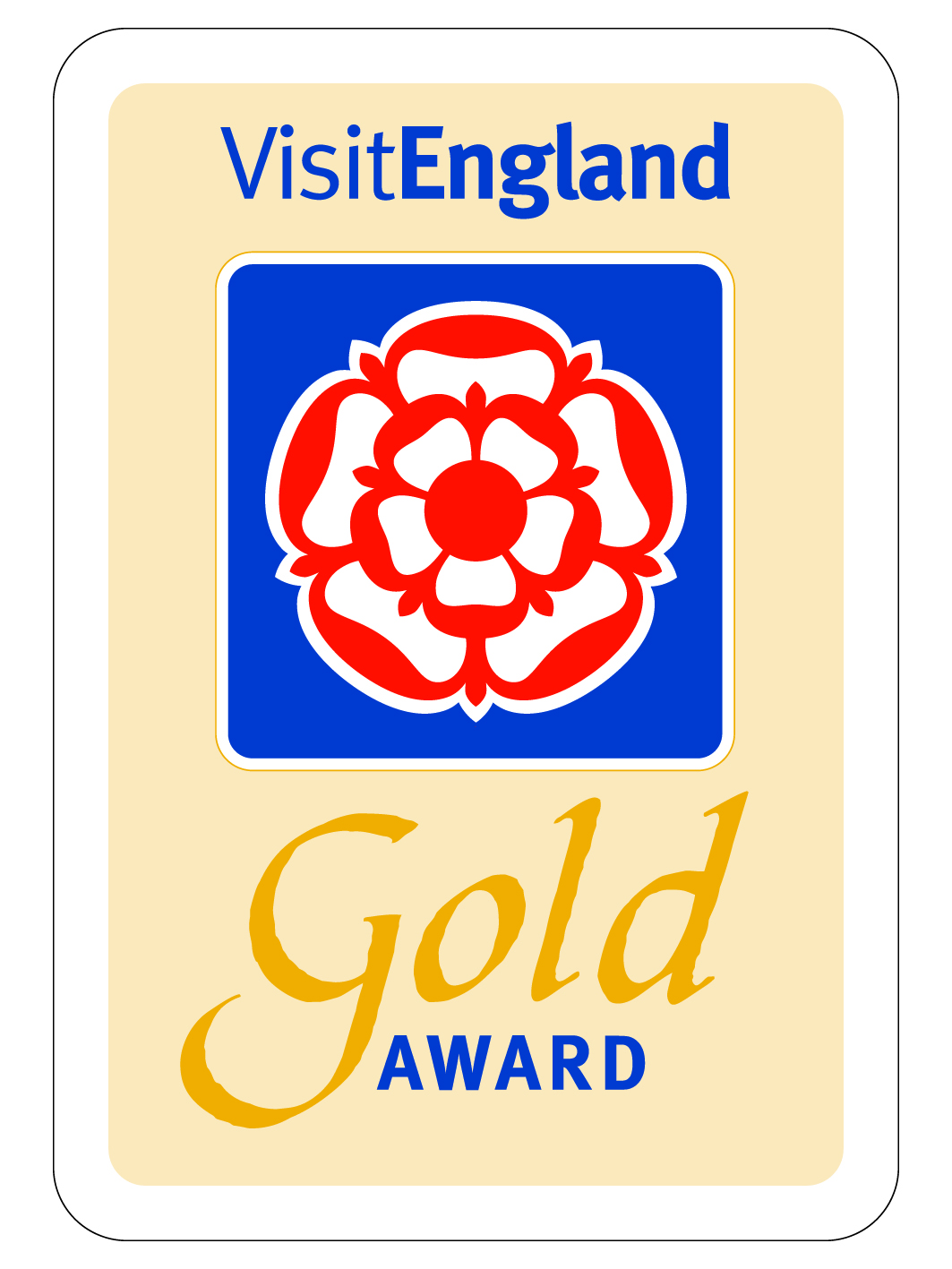 We are very pleased to announce that The Old Vicarage has once again been awarded a 5-Star Gold Award from VisitEngland following an assessment visit last month.
This is the highest rating possible in this national scheme for benchmarking the standard of holiday accommodation and the property has now achieved this grade each year since it re-opened under its present ownership.
In the March 2018 assesment, best possible scores of 100% were awarded in three of the categories for cleanliness, management & efficiency, and recreational facilities. We are particularly thrilled by the 100% score for cleanliness having been told that this is almost impossible to achieve!
The report describes The Old Vicarage as: "A beautifully presented property offering excellent quality accommodation, located in an area of outstanding natural beauty with excellent levels of cleanliness throughout." It highlights the brand new feature family bathroom and the "first class in-house personal touches, welcome pack and personal welcome."
The assessor also noted that "the beds offer superior levels of comfort with crisp white linens and excellent fine lofty bedding" together with the "gleaming" kitchen, "sparkling" bathroom fittings and "spotless presentation."
Enjoy a Bettys' luxury hamper on us!
Posted: 02/04/2018
To make your visit to The Old Vicarage even more special, we are offering a free Bettys' luxury hamper (worth £100) for all stays booked from 1 April 2018 for April and May 2018.
Famous for its elegant Yorkshire tearooms, Bettys produce the most amazing hampers featuring their delicious Yorkshire and continental specialities. The sumptuous Ilkley Hamper (pictured) contains a bottle of La Petite Perriere Sauvignon Blanc; Bettys tea and coffee; florentines; Yorkshire Tea fruit cake; a Yorkshire shortbread box; milk chocolate langues de chat; Yorkshire gingerbread; and fine raspberry preserve. You can enjoy its contents by the fireside or, if the weather is nice, as a portable picnic in the garden or by our private stretch of river.
April and May are wonderful months to visit the Yorkshire Dales - the countryside is blooming with spring flowers and blossom and the lengthening days make it perfect for walking and other outdoor activities. There are also plenty of events to choose from in the area, including The Tale of St George at Richmond Castle where you can explore a medieval camp or learn how to slay a dragon at one of the sword school sessions; the renowned Tulip Festival at Constable Burton Hall with its spectacular display of over 6,500 bulbs; and the Tour de Yorkshire cycling event which is sweeping through the country with its carnival-style entourage.
Please call 01748 884348 to discuss your booking or check availability or book online here.