Come to the world-renowned Swaledale Festival
Posted: 22/04/2015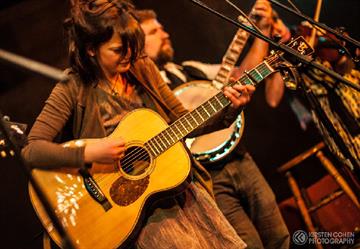 All the way from Colorado, The Railsplitters are playing in nearby Grinton Church.
For two weeks from 23 May to 6 June, the three Northern-most Yorkshire Dales - Swaledale, Wensleydale and Arkengarthdale - play host to an eye-watering selection of musical and artistic talents.
The Swaledale Festival attracts fine artists from all over the world who perform in venues from medieval churches and cosy village halls to heritage sites such as Richmond's Georgian Theatre Royal, the oldest working theatre in Britain.
The programme for 2015 includes the Railsplitters, the Ukulele Orchestra of Great Britain, Kathryn Tickell and the Royal Northern Sinfonia. There will also be guided walks taking in the geology and history of the area and a public lecture by Adam Hart-Davis.
We still have availability during the Festival fortnight, so why not come along and be part of this amazing event? Please contact us on 01748 884348 to book your stay.